EdGE is trying a new format of Co-op classes – this is where there is no instructor, but rather a guide! The guide is just like any good homeschool parent; walking through a guided curriculum and learning alongside the student. Parents may be asked to take turns (each take one week) assisting the guide and students to support the program.
We are excited to try this new model and, if successful, we would like to try other classes and guides or cooperative times. Your feedback is essential – please contact us!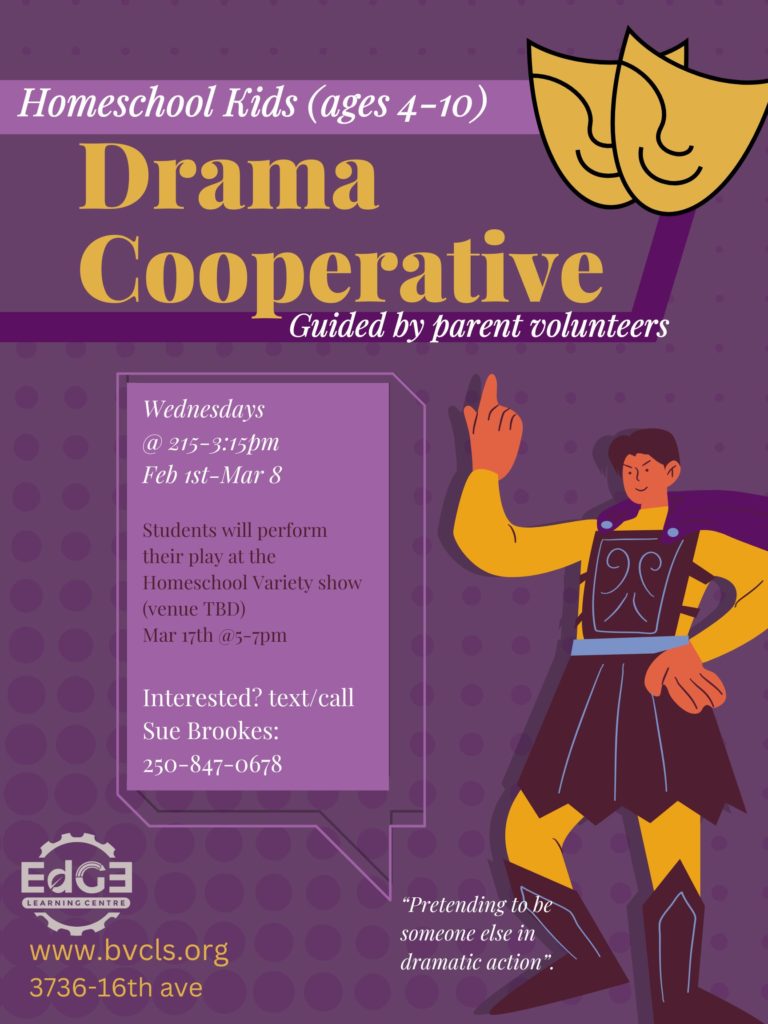 Drama Cooperative
Feb 1 – March 8, 2023
Wednesdays 2:15pm-3:15pm
Open to all home learners ages 4 – 10
For more information contact Sue Brookes
250-847-0678
Homeschool Science Fair
February 25, 2023 at EdGE Learning Centre
Open to grade K – 12 homeschool students
Register by Feb 10 by contacting Jannine
jannine.gauthier@gmail.com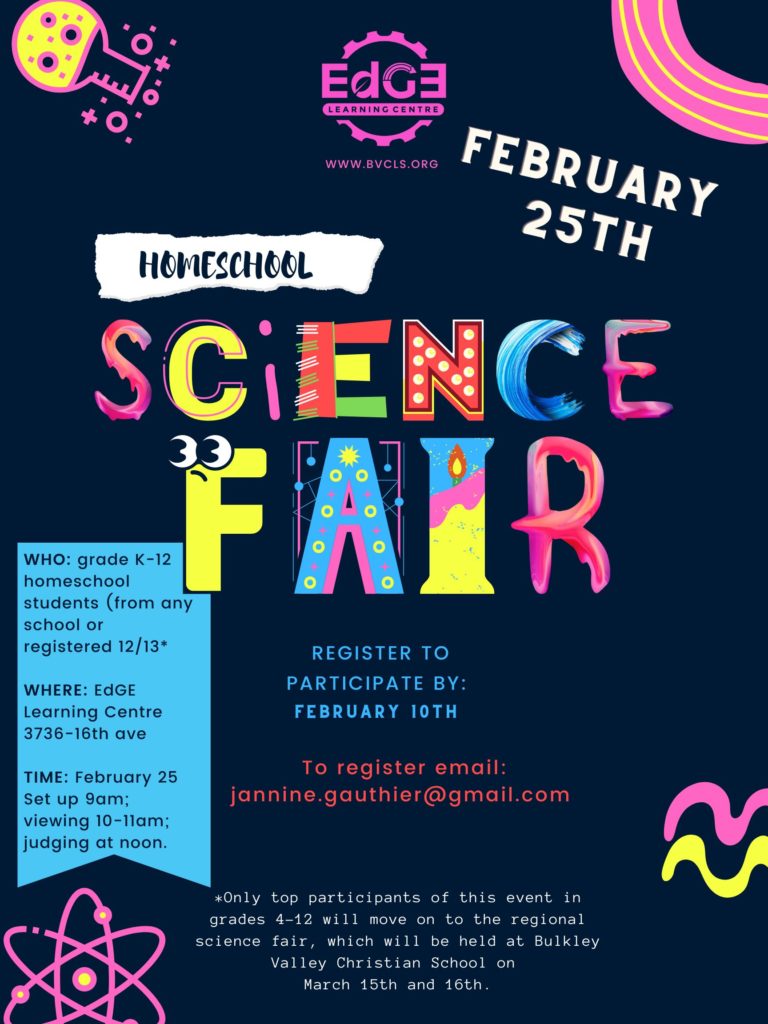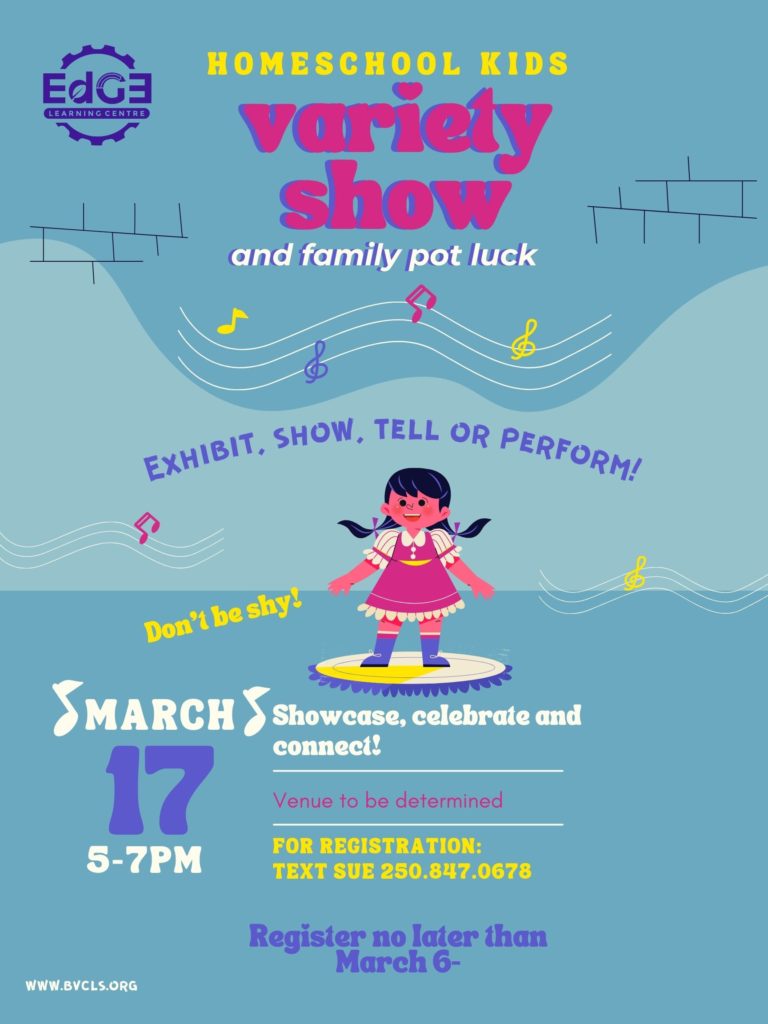 Homeschool Kids Variety Show
Exhibit, Show, Tell, or Perform!
March 17, 2023, 5 – 7 pm
Open to all home learning families.
Register by March 6, 2023
text Sue @ 250-847-0678
Mentorship
Providing support services, coaching, life skills, tutoring, and/or interest-based mentorship.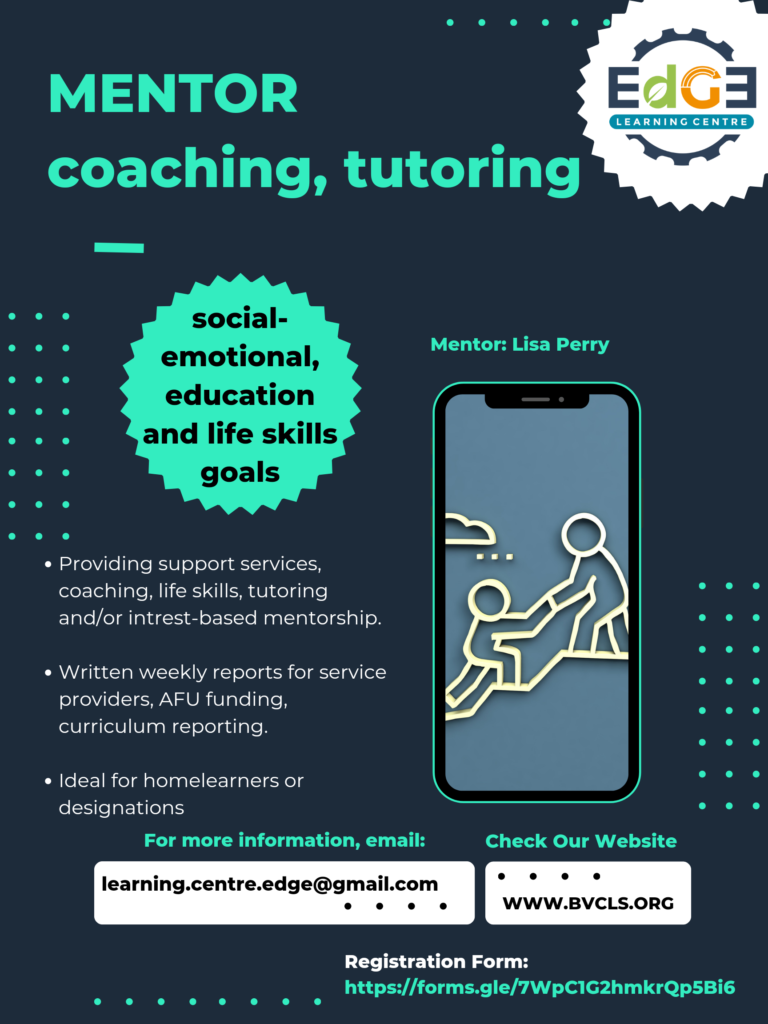 ---
Please refer to our EdGE Policies 2021/2022 page for COVID-19 Safety and Registration Policies.