Meet the community of educators, mentors, guides and parents who contribute to the enriched home learning experience that is Smithers Heartwood!
Educators: Alana, Nick, Sarah
Mentors: Nick, Sarah
Guides: Lisa Perry (SEA), Alethia Perry, Joanne Sear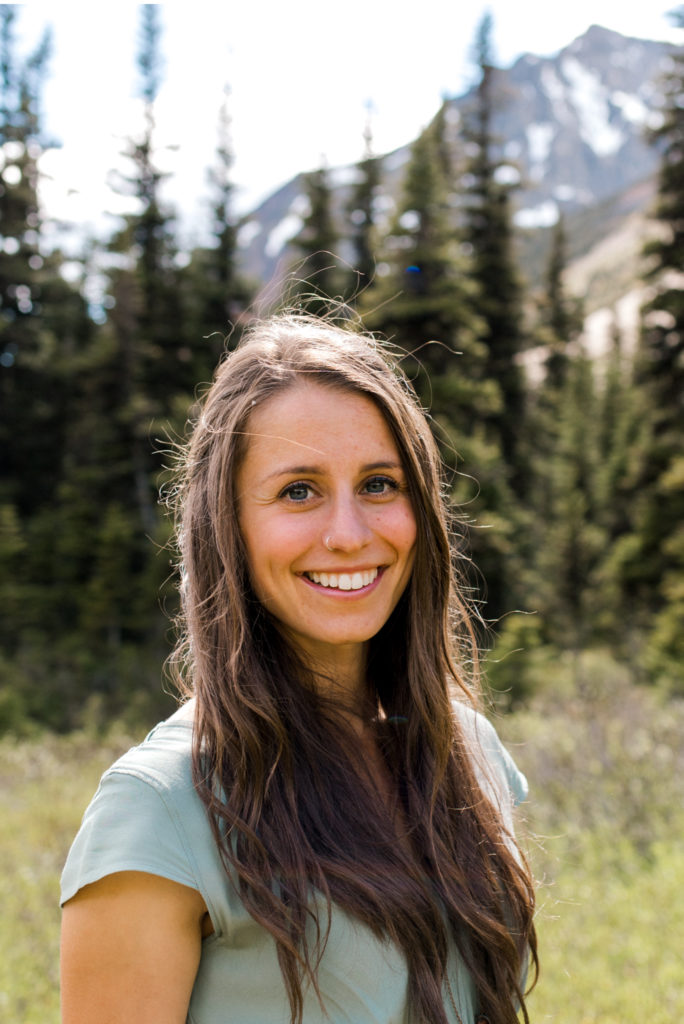 Alana is a compassionate educator who believes in authentic, experiential, and student-directed learning that is connected to land and community and that honours Indigenous ways of knowing. With over eight years of experience planning and facilitating meaningful outdoor learning experiences around Ontario, Alberta, and BC, Alana has a deep passion for fostering a child's curiosity about the natural world and helping them navigate their inquiries, and deepen their belonging through exploration, experimentation, research, and play.
Prior to the completion of her Bachelor of Education from UNBC, Alana achieved a Bachelor of Fine Arts with a minor in Psychology from McMaster University. With training in positive psychology and child development, she understands the critical role teachers have in educating our learners' hearts, building relationships and community, and fostering a growth-mindset to promote resilient, life-long learners. It is her goal to empower learners to set individualized goals and to provide them the space and support to grow towards their full potential.
In 2018, Alana and her fiancé moved to Smithers to set roots in a place where the community is strong and the recreation is accessible from your backdoor. Most recently, Alana has been involved with the local non-profit organization, Groundbreakers, providing gardening, wild food foraging, and cooking workshops for school children. Alana is always learning and growing. When she's not teaching, you can find her in her backyard urban homestead or out on the trails with her pup, Cedar.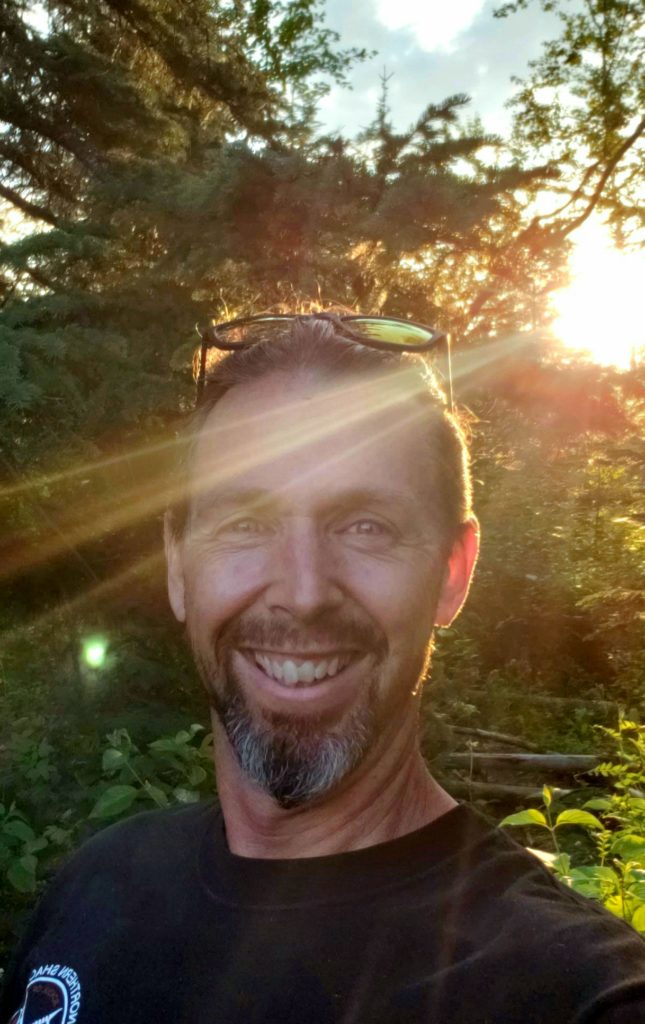 Nick Telles
Educator, Mentor
Nick Telles is a third-generation educator who grew up playing in his father's classroom on the weekends and homeschooling during the week (the best of both worlds). He has worked in construction, run a technology consulting company, worked as a product and graphic designer, and taught grades K-12 in public education.
Nick received his Bachelor's Degree in Education from the University of Alaska, a Master's in Educational Technology from Lesley University in Cambridge, Massachusetts, and has taken advanced coursework in Gifted Education which focused on the importance of creating individualized learning environments for each student. His personal research involves incorporating the concept of Flow (Csikszentmihalyi, Kotler, Gervais) into the learning environment to produce deep, sustained learning opportunities.
Nick enjoys helping kids explore a wide variety of topics and ideas and allowing them to discover what they are passionate about. Through this exploration, kids are enabled to find their strengths and gain confidence in themselves and their ability to learn new things.
Nick grew up in New Mexico but ventured north to Alaska after high school in pursuit of outdoor adventure. In 2018, he and his family relocated from New Mexico to Smithers, drawn by the vibrant community and access to outdoor spaces. When he's not raising and teaching his five kids, he can be found geeking out with a new piece of technology or exploring different ways to climb and descend mountains.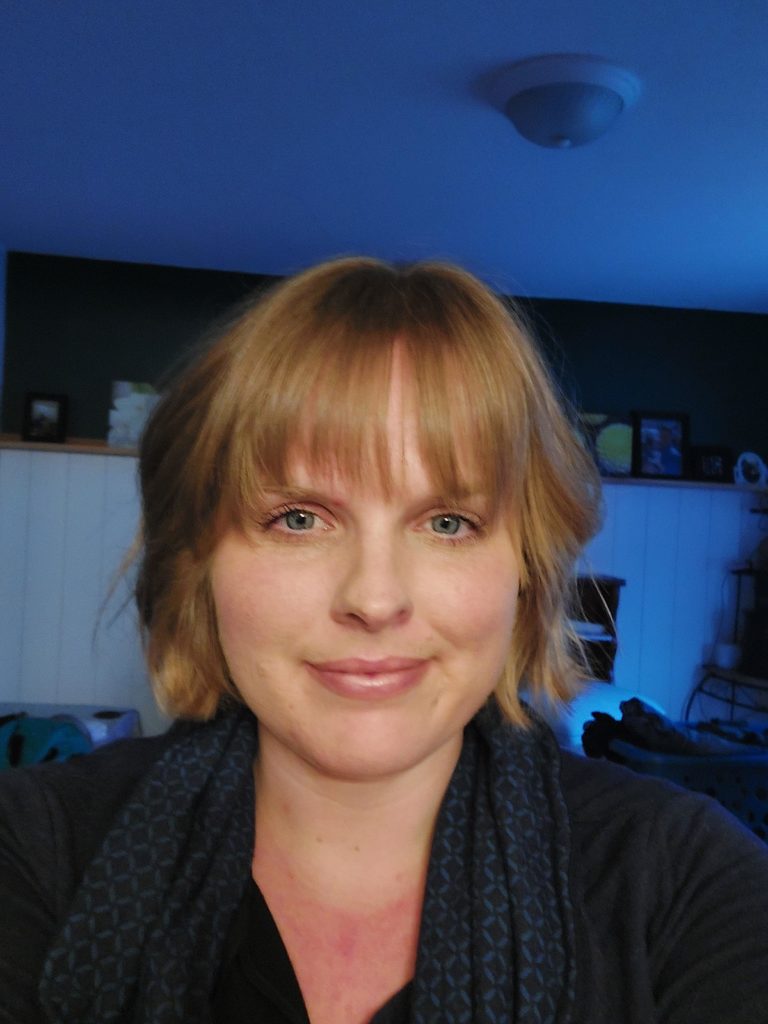 Sarah Wright
Educator, Mentor
I am an Early Childhood Educator with a specialty in working with neurodiverse children. I am passionate about building community, and inclusion. I am also a homeschooling momma of 4 children. I am passionate about child led, natural learning and love learning without walls. I've run several different outdoor education programs and enjoy working with children of all ages. The early years are definitely my favorite as their wonder and delight are still fully sparked. They still believe in the fairies alongside me. I'm very excited about this opportunity to serve the Edge community this year. Many of you may already know I am one of the founding members of Edge, and the Bulkley Valley Heartwood program. I do a lot of behind the scene work on the board level. However this suprise position as a Facilitator for Little Spruce truly allows me to serve in my areas of passion and strengths. I ve been busy planning curriculum and dreaming of our daily rhythms. I plan to pull in Wild Math and Reading as well as invitations to explore from your Natural Learner curriculum while following the children's curiosity, interests and energies.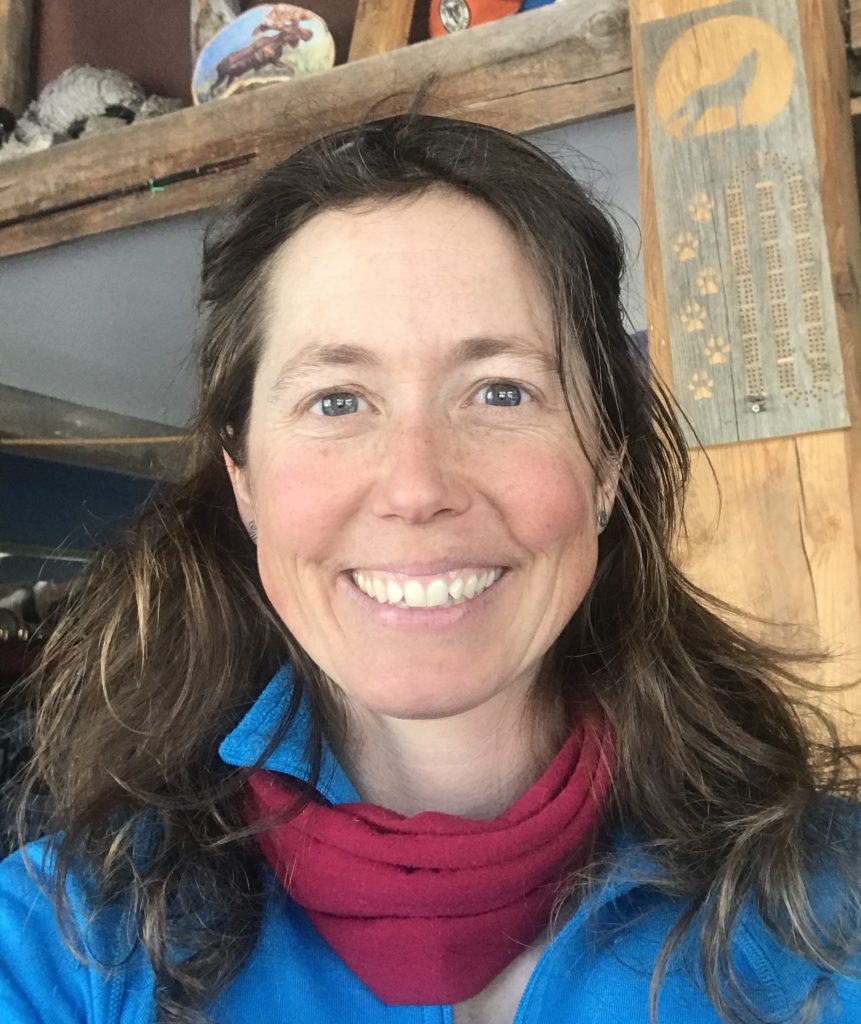 Lisa Perry is a Guide and Mentor in our EdGE/Heartwood Learning Community. Lisa is a renowned x-country ski coach in the Bulkley Valley, as well as a certified Education Assistant and yoga instructor who has been working with youth for more than 15 years! She is passionate about how the brain works, being outdoors, having fun and supporting the development of our greatest potential. Lisa strives to help students develop self-esteem, self-regulation, self-confidence and a passion for life through her Mentorship programs with EdGE.
Parents & Volunteers
The sustainability of EdGE Learning Centre is greatly impacted by the generosity and care we receive from our community's family and volunteer contributions. If you would like to support our vision and are looking for ways you can contribute, please follow the link below to our "Support EdGE" page.