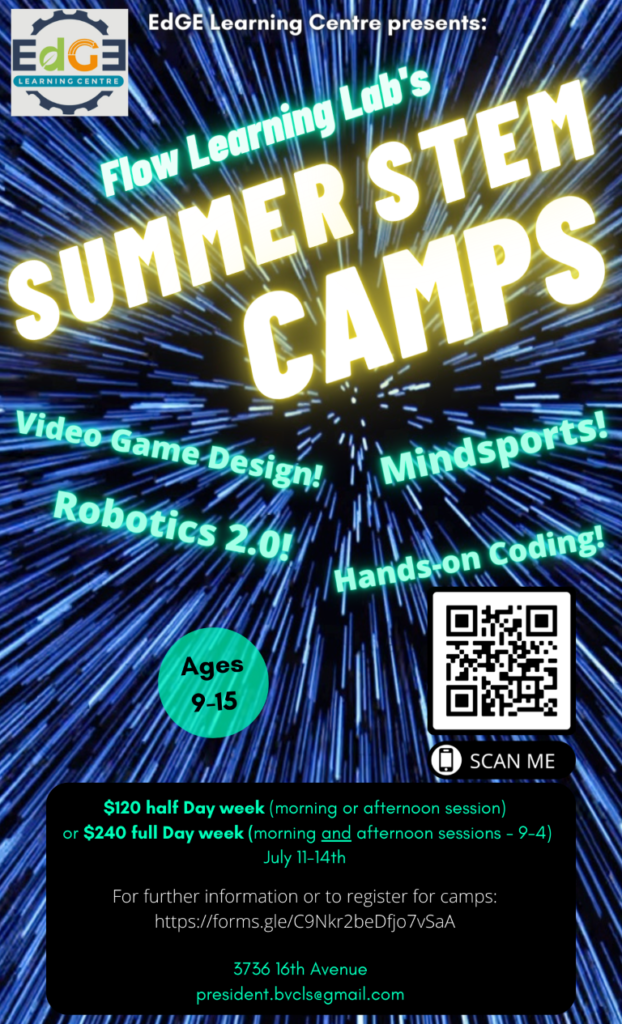 Flow Learning Lab's STEM Camps
Welcome to EdGE Learning Centre's NID STEM Camps with Nick Telles!
Each camp will move through a range of STEM activities such as logic puzzles and technology exploration – including digital music & art, robotics, animation, and video game design. All materials and technology are provided!
Ages: 9-15
Half Day Week: $120.00
Full Day Week: $240.00
Location: EdGE Learning Centre – 3736 16th Ave, Smithers BC (Ranger Park Building)
Days and Times: July 11-14, 2022
Mornings 9:00am-12:00pm, Afternoons 1:00-4:00pm, Full Day 9:00-4:00pm
---
Please refer to our EdGE Policies 2021/2022 page for COVID-19 Safety and Registration Policies.