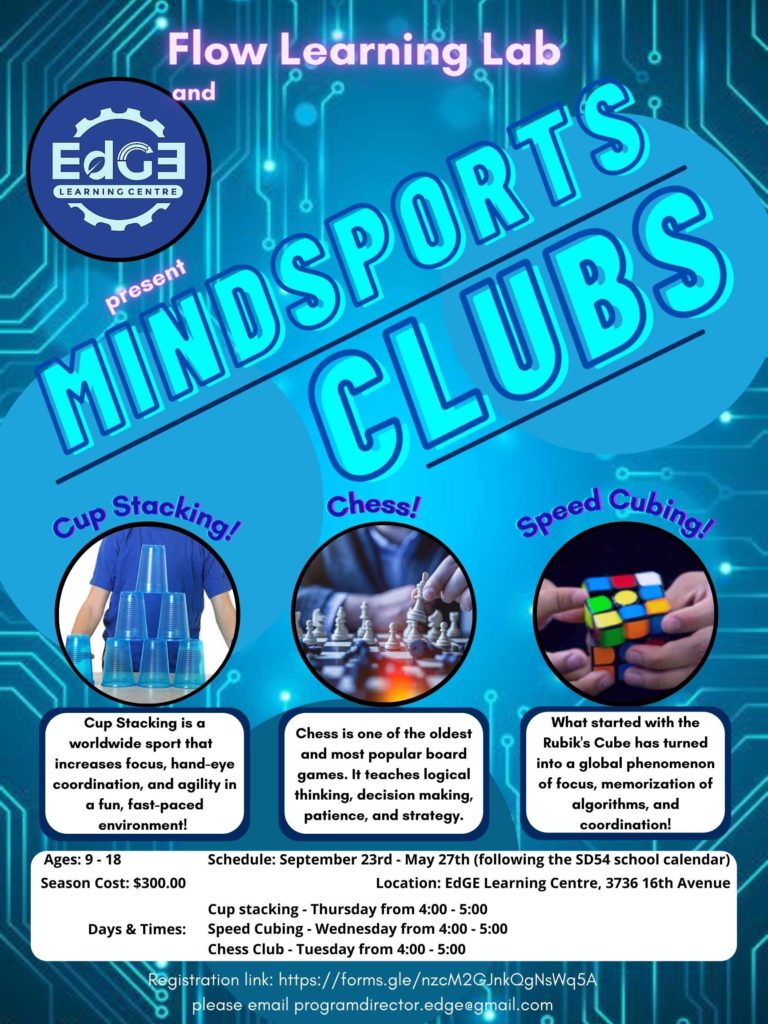 Mind Sports Club
Cup Stacking: Cup Stacking is a worldwide sport that increases focus, hand-eye coordination, and agility in a fun, fast-paced environment!
Chess: Chess is one of the oldest and most popular board games. It teaches logical thinking, decision making, patience, and strategy.
Speed Cubing: What started with the Rubik's Cube has turned into a global phenomenon of focus, memorization of algorithms, and coordination!
Ages: 9-18
Cost: $300.00
Location: EdGE Learning Centre – 3736 16th Ave, Smithers BC (Ranger Park Building)
Days and Times: Cup Stacking Thursdays from 4:00-5:00pm, Speed Cubing Wednesdays from 4:00-5:00pm, Chess Club Tuesdays from 4:00-5:00pm
---
Please refer to our EdGE Policies 2021/2022 page for COVID-19 Safety and Registration Policies.